"Justice penned another outstanding novel.
Highly recommended."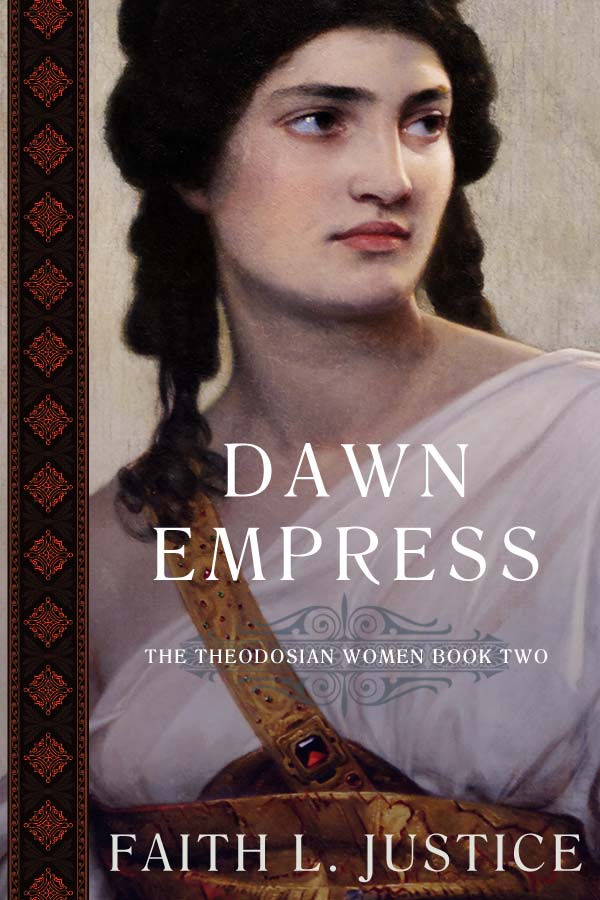 For immediate release:
Raggedy Moon Books announces that Dawn Empress: A Novel of Imperial Rome by Faith L. Justice, received the highly coveted "Editor's Choice" designation in the Historical Novel Society's quarterly print journal Historical Novels Review, Issue 94, November 2020.
Founded in 1997, the Historical Novel Society is an international organization of historical fiction lovers–readers, writers, and industry professionals. They post thousands of reviews on their website. Only a tiny fraction of those reviews make it into the Historical Novels Review and, of those, only a handful receive the "Editor's Choice" designation.
The Historical Novel Society also sponsors biannual conferences in North America, United Kingdom, and Australia. Ms. Justice has been asked to speak at the next NA conference on "Navigating the Wild West of Audio Book Production." Congratulations to Ms. Justice on both achievements!
"Editors' Choice": Reviewed by Waheed Rabbani for Historical Novels Review, Issue 94, November 2020
In 404 AD in Constantinople's imperial palace, Emperor Arcadius of the Eastern Roman Empire pulls his five-year-old daughter, Pulcheria, into her dead mother's chamber. Although Pulcheria struggles to free herself, Arcadius brings her to the foot of the bed and whispers, "You will be first lady of the land. Show me how an Augusta behaves." Pulcheria agrees to her father's wishes, and he responds, "That's my girl. You've got a backbone, unlike your sniveling brother [Theodosius]."
When Arcadius dies, Prefect Anthemius is appointed regent until the seven-year-old Theodosius reaches his majority. However, nine-year-old Pulcheria recognizes Anthemius's incompetence. She does a remarkable job as Theodosius's advisor by keeping him safe from conniving eunuchs and assassins, and the Eastern Empire—using indirect means and help from the church—unharmed by rebellions, conflicts, and wars with its enemies.
Theodosius is happy, and when Anthemius dies, Theodosius appoints fifteen-year-old Pulcheria as augusta and regent during his minority. Nevertheless, when Theodosius marries, conflicts arise between brother and sister, and Pulcheria struggles to maintain her role.
Faith Justice has penned another outstanding novel, the second in her Theodosian Women series. It recounts the life and times of the 5th-century Princess Pulcheria, who later rose to become empress and helped to advance the Eastern Roman Empire. She seems to have acquired her fortitude at a very young age, and Justice brings this out masterfully in the opening scene. She skillfully senses others' ulterior motives and manages to outmaneuver them, although sometimes her stubbornness brings her unhappiness. The role of the Christian church and its relationship with other religions in shaping the empire during that period are narrated in a fluid, non-textbook style. This novel is a useful addition into the insights and workings of the Eastern Roman Empire. Highly recommended.