Author's new book receives a warm literary welcome.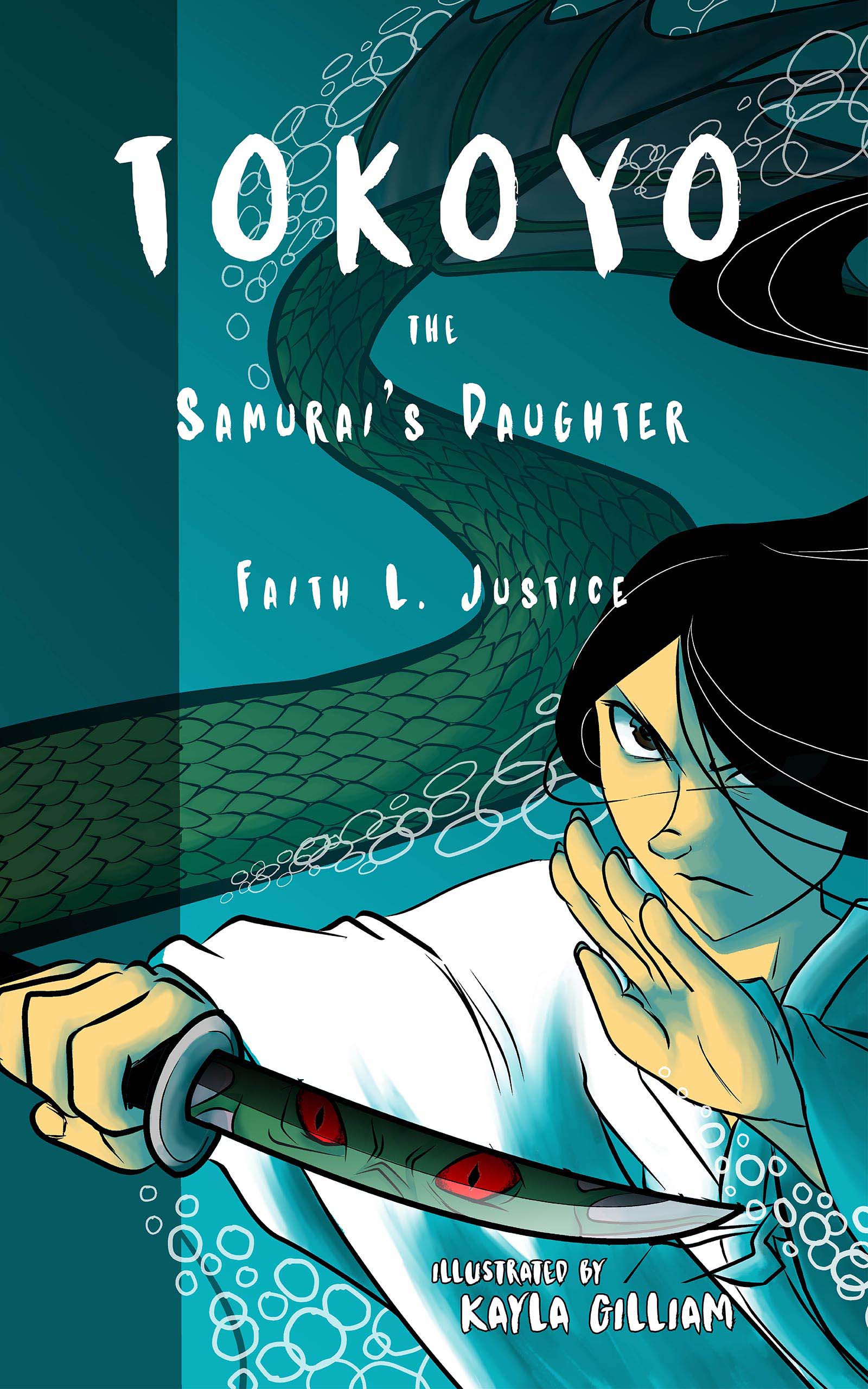 For immediate release:
Readers' Favorite announces the 5-star review of the Middle-school–Mythology & Folktales book Tokoyo, the Samurai's Daughter by Faith L. Justice, currently available here.
Readers' Favorite is one of the largest book review and award contest sites on the Internet. They have earned the respect of renowned publishers like Random House, Simon & Schuster, and Harper Collins, and have received the "Best Websites for Authors" and "Honoring Excellence" awards from the Association of Independent Authors. They are also fully accredited by the BBB (A+ rating), which is a rarity among Book Review and Book Award Contest companies.
You can learn more about Faith L. Justice and Tokoyo, the Samurai's Daughter at https://readersfavorite.com/book-review/tokoyo-the-samurais-daughter where you can read reviews and the author's biography, as well as connect with the author directly or through their website and social media pages.
Readers' Favorite LLC
Media Relations
Louisville, KY 40202
800-RF-REVIEW
[email protected]
https://readersfavorite.com
Reviewed by Jennifer Ibiam for Readers' Favorite
In the fourteenth century, young Tokoyo lived in Japan as a noble who enjoyed the best things in life. However, Tokoyo's wealth and status didn't make her proud. She respected people, was humble, and had sea diving training with the impoverished Ama. Her world came crashing down when the First Minister framed her father for a crime, causing his banishment to a forbidden island called the Okis. It was all envy and greed on the First Minister's part, and Tokoyo became poor and homeless. But as a Samurai's daughter, she must rise and defend her father's name, no matter the cost. Will she successfully restore their status? Follow Tokoyo, the Samurai's Daughter written by Faith L. Justice and illustrated by Kayla Gilliam on her journey into the unknown.
Tokoyo, the Samurai's Daughter is a short but captivating novel. Read this book if you love folktales that combine fact and fiction. I loved the plot, character development, and storyline, which veered from the original idea and made Tokoyo the hero she was, and I learned a lot from her at various points. Tokoyo showed we should do good even when it is not convenient. The universe will pay us back. What if she didn't offer that pearl? Again, humility and the quest for knowledge will serve us when we least expect it. If she didn't learn how to navigate the sea, how would she survive rowing to her destination and dragging up her findings? Her selflessness also took her into the sea, where she found the demon and redemption. I loved Tokoyo and laughed when she played a fast one on Uda. Thank you for a beautifully written book, Faith L. Justice.