News Release:
Raggedy Moon Books presents:
Selene of Alexandria
by  Faith L. Justice
Now available in print and eBook at all online outlets or order from your local bookstore.
"Readers will be captivated…"—Historical Novel Society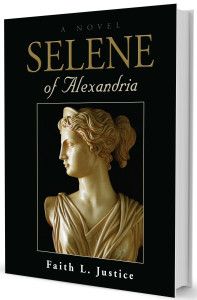 "I am enthralled with the work of this author… "—BookPleasures.com
"Selene of Alexandria is pure fiction magic…"—Story Circle Book Reviews
"This book is outstanding, not just for a first novel, but for any novel." —Lacuna: A Journal of Historical Fiction
"Selene of Alexandria does what historical fiction does best—weave historical fact, real-life historical figures, and attention to detail with page-turning, plot-driven fiction." —The Copperfield Review
Author:  Faith L. Justice
Library of Congress Control Number: 2020906192
Hardback ISBN: 978-0917053191
Trade Paper ISBN:  978-0692356982
Audio ISBN: 978-0917053184
Length:  378 pp; 14 hr 9 min
Price:  $22 (HB) $12.99 (Trade discounts vary)  $3.99 (eBook)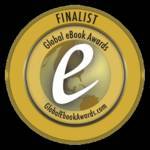 This story of ambition, love, and political intrigue brings to life colorful characters and an exotic time and place. In A.D. 412 Alexandria, a city torn by religious and political strife, Selene struggles to achieve her dream of becoming a physician. Hypatia, the famed Lady Philosopher and the Augustal Prefect Orestes offer their patronage and protection. But will it be enough to save Selene from murderous riots, the machinations of a charismatic bishop and–most dangerous of all–her own impulsive nature?